Buying and Selling Gold
Gold Buying Guide
Do you have old jewelry that you don't wear anymore? Bring it in to Morrison Smith Jewelers and we'll pay you for it!!
Every minute, the price of gold changes, and within the last few years, the price of gold has risen astronomically compared to historical data. For years, gold held a steady price per ounce around $400, but today, it's well over $1,000 per ounce!
There is no better time to bring in gold jewelry you no longer wear for an estimated value of its worth. This amount can be applied toward store credit, a new piece of jewelry for you or someone special, or cash in your pocket.
Whether you have a piece that was handed down from a relative or jewelry you bought that you never wore, you may possess valuable gold that could be turned into cash. Please stop by our Charlotte store and one of our specialists will evaluate your jewelry and give you the value for today's gold market price.
The chart below reflects the live price of gold at this very minute.

Please refresh the page to update the live price of gold in real time.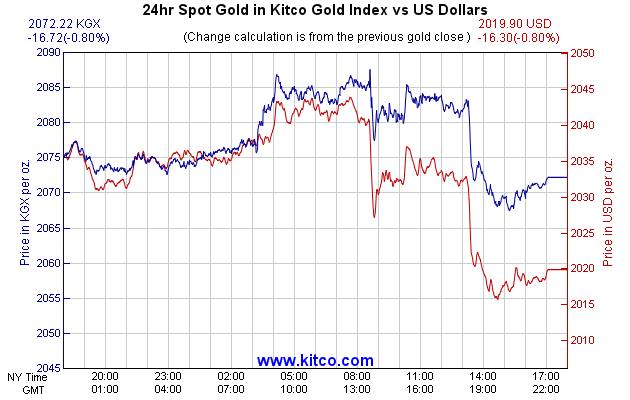 Source:www.kitco.com